We've finally said goodbye to the year that was and are looking forward to a much-more positive 2021 here at Sheridan Building. While most would prefer to forget the last 12 months, they have undeniably had an impact on the world of home design, with shifting trends to accommodate our lifestyle changes.
Here are our top predictions for home design trends in 2021…
The importance of the home office
An increase in working from home was one of the major shifts of 2020, so in 2021, we expect to see clients incorporate a home office in their designs. Instead of working at the dining room table, clients will be able to create separate spaces specifically for Monday-Friday, with all the details that make working from home seamless.
This could include anything from additional built-in power sources to ergonomic desk design and an effective natural light source. With the right considerations, these spaces could become multi-functional, with the option of adding a sofa bed to create a guest bedroom.
Adaptable indoor-outdoor layouts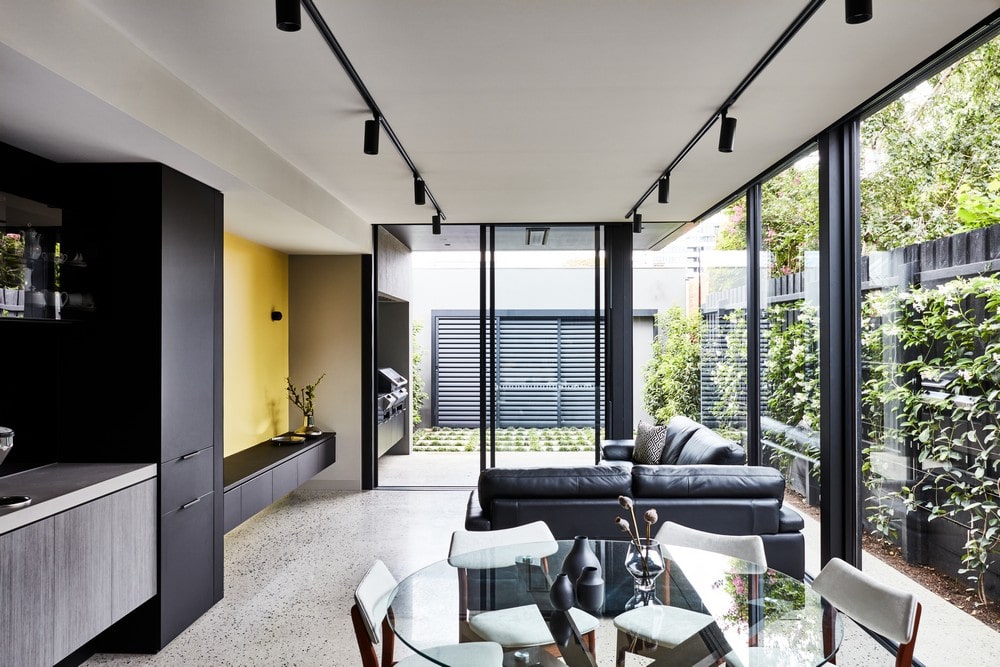 Thanks to a year of lockdowns, private outdoor areas have become one of the most important elements of any home design. As such, we expect homes of 2021 and beyond will be making this a key part of their design.
Clients may look to capitalise on every square centimetre of their homes, looking for designs that seamlessly integrate the outdoors with indoor living areas, while also providing space for entertaining, relaxing and in some cases, even working. Glass sliding or folding doors will be a key way to do this, introducing an element of flexibility while still maintaining a visual connection to each area.
Pantone palettes
Every year, design company Pantone select colours to represent the year ahead, which inevitably trickle down into interior design trends. 2021 will be no different — the chosen colours, Illuminating (a bright yellow) and Ultimate Gray are set to appear across walls, benchtops, fixtures and finishes, injecting splashes of positivity and strength into each space.
The practicality of the grey finish makes it incredibly versatile, but we wouldn't look past the bright hues of Illuminating either, as it makes for a brilliant feature colour in places like front doors, feature walls and furniture.
Hands-free technology is here to stay
Touchless and sensor technology has become all the more important in the last 12 months, meaning home automation is here to stay. Taps that turn on with a wave of a hand, or lighting that turns on when you walk into a room prevent the need for contact with surfaces, while making everyday living easier.
We expect to see this trend especially in the kitchen, where voice-assisted technology is already on the rise — think extractors that turn on when they detect smoke, or kettles that start to boil when you tell them to!
____
If you're thinking about building a home that suits your new lifestyle in 2021, get in touch with our team at Sheridan Building. We'd be more than happy to answer any questions you might have about the building process!